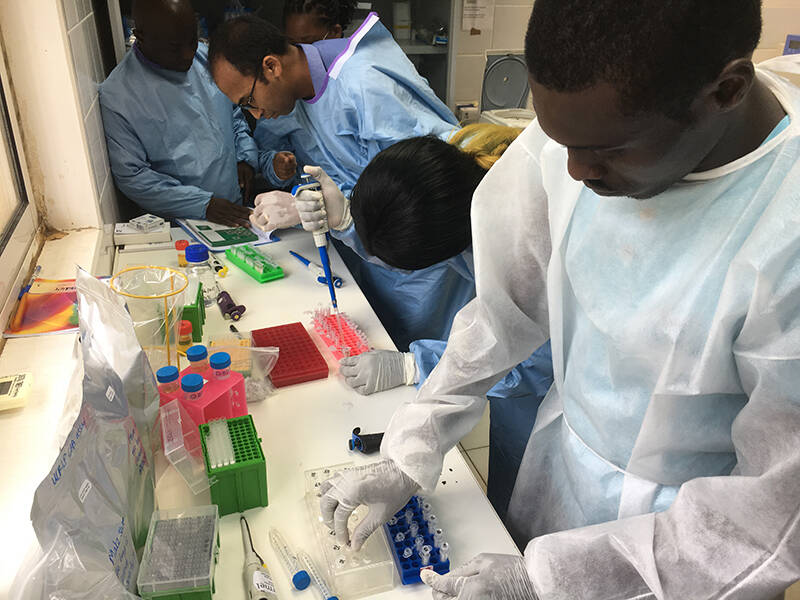 The study is being carried out in Madagascar, which is particularly badly affected by schistosomiasis. In February 2021, the project completed its recruitment, with 5203 pregnant women enrolled in its study. The cluster randomised trial will compare the effectiveness of the test-and-treat strategy with usual practice, and assess the cost-effectiveness of the new approach.
A complementary diagnostics-based study is being carried out in Gabon. It is assessing an alternative, highly accurate test for schistosome infection, based on detection of a second parasite protein, circulating anodal antigen (CAA), which is not yet available as a point-of-care test. This study is evaluating the accuracy of the CAA test, monitoring CAA levels in pregnant women who test positive and are treated with praziquantel, and following up treated women and their offspring to gather more information on schistosome infection over the ensuing two years.
The Gabon study will provide valuable data on the usefulness of the CAA test for detecting infection and for monitoring response to treatment (as well as information on the safety of praziquantel in pregnant women). This will determine whether it is suitable for use in treatment trials and disease control and elimination campaigns, which will require highly accurate tests.
More than 230 million people worldwide are infected with schistosomes (parasitic flatworms), making schistosomiasis the neglected tropical disease with the highest global disease burden. Chronic infections can cause a range of problems, including serious liver disease and urogenital complications that can affect women's health, pregnancy outcomes and infant development.
Control of schistosomiasis is primarily based on mass drug administration campaigns using praziquantel, mostly targeting school-age children. However, this typically excludes groups such as pregnant women and children under five years of age.
The freeBILy study has recruited more than 5000 pregnant women in Madagascar, as part of its evaluation of a 'test-and-treat' strategy for parasitic schistosomiasis infections.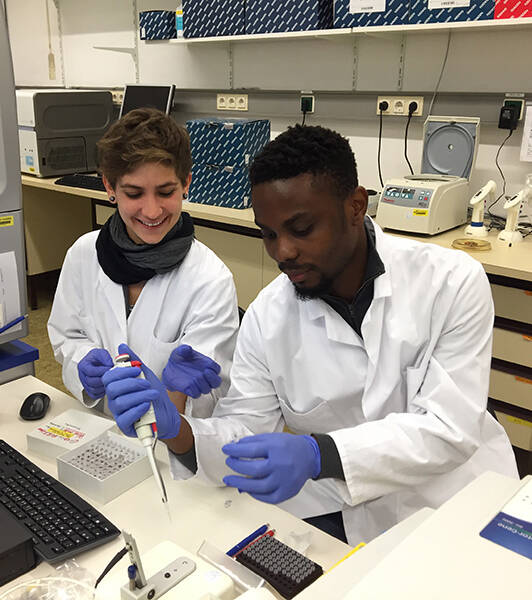 Detecting schistosomiasis infections in pregnant women and infants