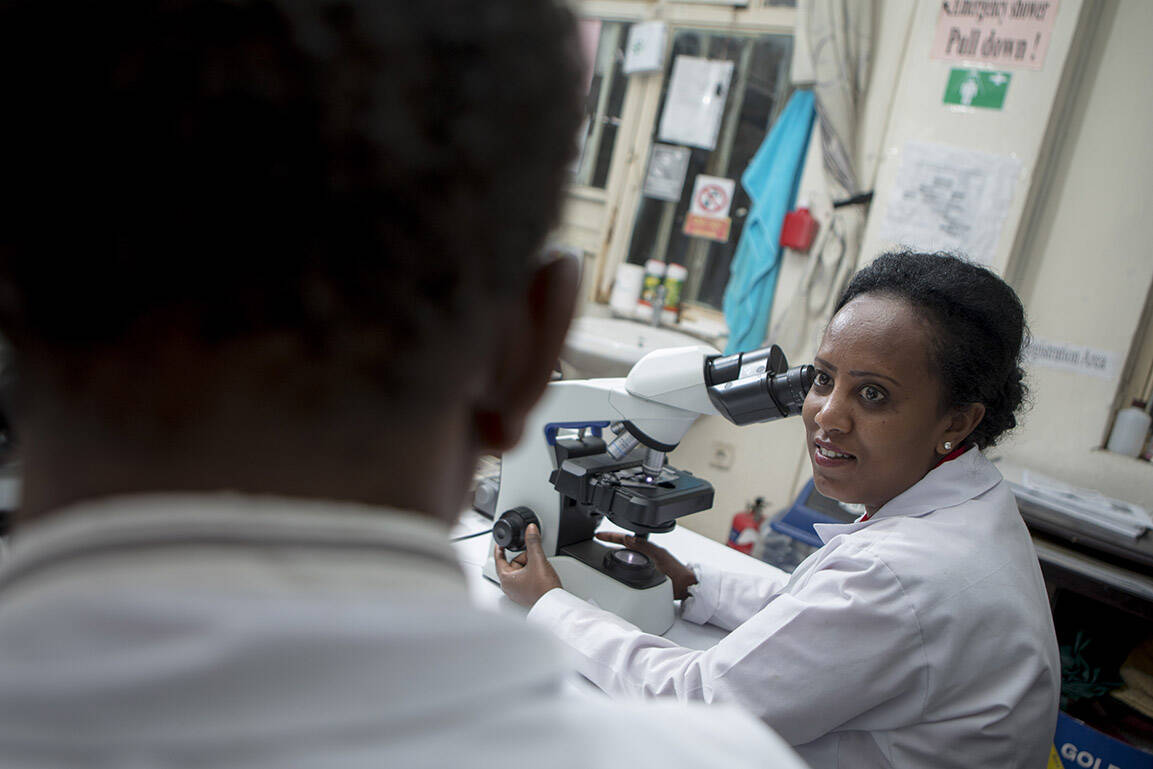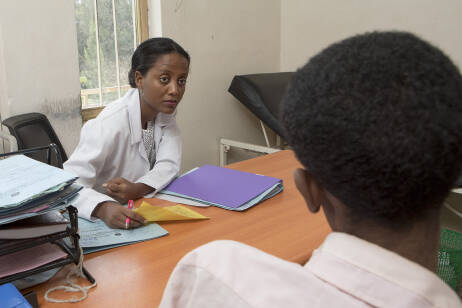 MoxiMultiDoseMod
However, moxidectin was approved only for single use in people aged 12 years and older. Before it can be introduced into mass drug administration campaigns, its safety and efficacy need to be confirmed in younger children and when given repeatedly. To generate this evidence, the MoxiMultiDoseMod study is carrying out studies to compare the safety and efficacy of moxidectin and ivermectin given annually or every six months over three years. It is also conducting detailed studies to monitor the safety and metabolism of moxidectin in children aged 4–11 years old.
Recruitment into all these studies began in May 2021 in the Democratic Republic of the Congo and Ghana. Recruitment into the initial young-children study has been completed, and analysis of these data will be used to determine a suitable dose of moxidectin for use in children aged less than 12 years of age.
Ultimately, the project will generate key evidence to enable policymakers to consider use of moxidectin in mass drug administration campaigns, as part of concerted disease elimination efforts.
Also in 2021, the related MiniMox project held its kick-off meeting. It aims to develop a formulation of moxidectin suitable for young children, who may struggle to swallow the existing 2 mg pill.
Ivermectin is widely used in mass drug administration campaigns but other treatments would be required to achieve disease elimination. In 2018, the US Food and Drug Administration approved use of moxidectin, the first new treatment for river blindness in 20 years, which is more effective at clearing microfilariae and persists in the body for longer than ivermectin, so holds promise as an alternative therapeutic for use in mass drug administration.
The parasitic worm Onchocerca volvulus generates millions of tiny larvae, microfilariae, that can find their way into the eye, potentially leading to loss of sight ('river blindness'). Around 200 million people are at risk of infection, most of them in sub-Saharan Africa.
The MoxiMultiDoseMod study has started recruitment into trials designed to enable young children to benefit from moxidectin, a highly effective new treatment for river blindness.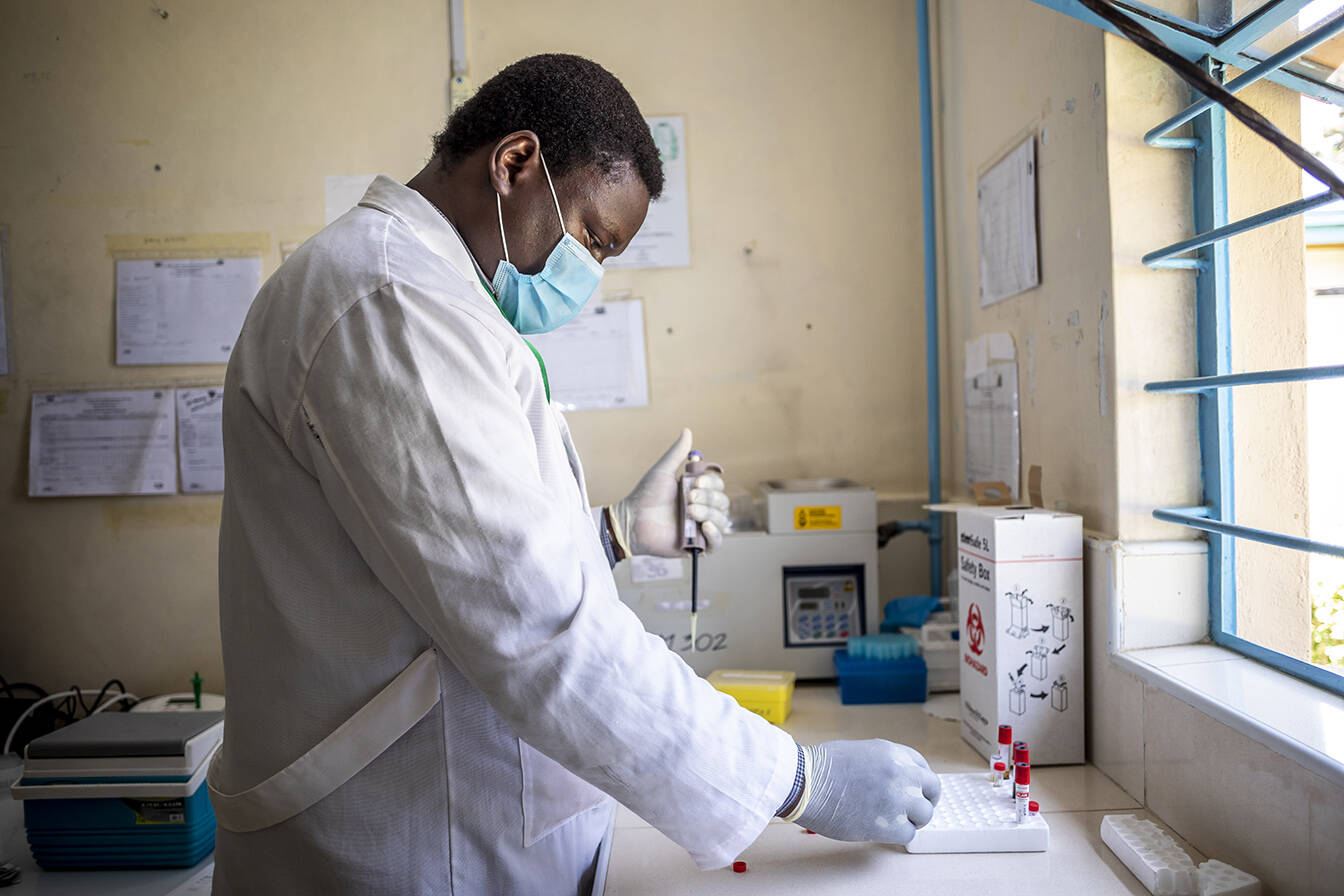 Extending river blindness treatment to under-fives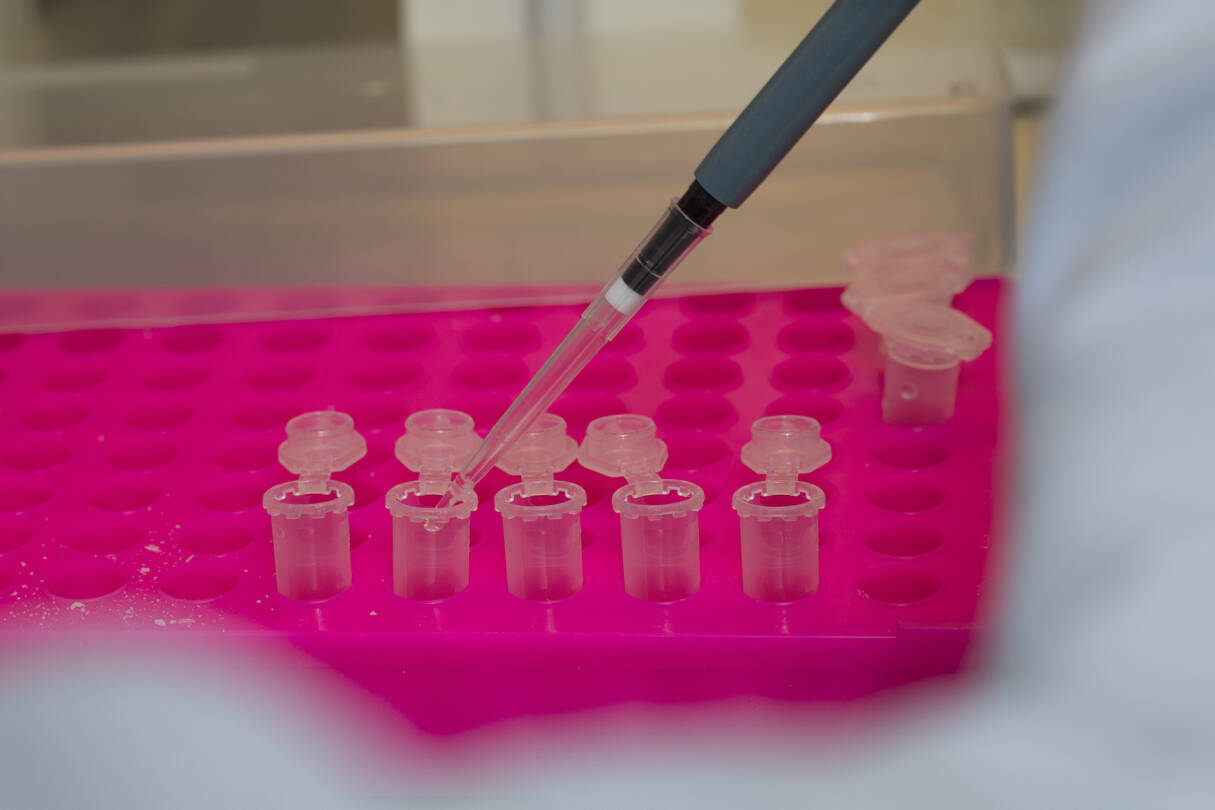 Project: MoxiMultiDoseMod study
Project lead: Dr Michel Vaillant, Luxembourg Institute of Health
Countries involved: Belgium, Democratic Republic of the Congo, Ghana, Luxembourg, the Netherlands, United Kingdom
Year funded: 2019
EDCTP funding: €4.8 M
Grant agreement: RIA2017NCT-1843
Project website: https://mox4oncho-multimox.net/
What comes next for the project?
Michel Vaillant: All efforts will be made to keep the current recruitment pace of at least 300 participants a month. These efforts include maintaining an optimal community sensitisation programme (to ensure acceptance of the studies by the village community) and strong and transparent cooperation among all team members. We hope to obtain positive feedback from stakeholders on the sample size reduction and implement the second site for the single-dose study.
In any clinical trial, participants' safety should be optimised. To this end, the safety data will be reviewed in July/August 2022 by an independent data-monitoring committee, including experts in the management and treatment of onchocerciasis and in research methodology.
What progress was made in 2021 towards the project's objectives?
Michel Vaillant: Despite the COVID-19 pandemic, the civil insecurity in the Democratic Republic of the Congo and the complex study coordination, with two nested studies, the study team managed to start recruitment to both studies in May 2021 and on average more than 300 participants a month were screened in the second half of 2021. This recruitment boost was made possible through building additional study team capacity (extending the team by two physicians), additional equipment, extensive training and optimal communication among all team members involved in the project.
However, despite the boost in recruitment, the recruitment target for the repeat-dose study cannot be attained in a reasonable timeline because skin microfilariae densities are much lower than forecasted. The consortium and stakeholders have therefore carefully studied the possibility of reducing the sample size without affecting the main objective. The team will receive further feedback on this potential reduction in the second half of 2022. The team has also investigated the addition of another study site, to assist the Democratic Republic of Congo site with recruitment for the larger single-dose study, with a potential site identified in Côte d'Ivoire. Discussions are well advanced with the site and potential funders.
In addition to the increased fieldwork, a plan for management of data was finalised in 2021, together with the subcontracted electronic data capture, data management and statistics vendor. Careful management of research data is an essential part of Good Clinical Practice. As such, the data management plan identifies actions and strategies to ensure the research data is of high quality, secure and sustainable.
One of the aims of the project is to collect data on the efficacy and safety of repeated treatment with the study drug moxidectin. Why is it important that this data is collected?
Michel Vaillant: While annual community-directed treatment with ivermectin has positive impact on onchocerciasis control, it is recognised that alternative treatment strategies are required to achieve elimination of onchocerciasis. Data suggest that moxidectin is better than ivermectin in killing more skin microfilariae, is active for longer, and has a similar safety profile. However, all clinical studies to date have looked at a single dose, and data are needed on the efficacy and safety of repeat doses of moxidectin.
This aim of the project is to maximise the information that can be obtained for both moxidectin- and ivermectin-based treatment strategies. This will make available high-quality data that will be used in mathematical modelling of how quickly onchocerciasis elimination can be achieved in areas with different levels of onchocerciasis and treatment history, based on once- or twice-yearly use of moxidectin or ivermectin.
As such, this project will provide the data needed for WHO and countries to decide on the best drug and strategy for onchocerciasis elimination.
Dr Michel Vaillant
(Luxembourg)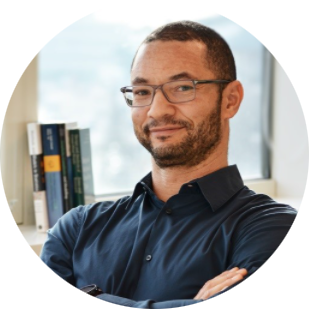 The MoxiMultiDoseMod study is evaluating the suitability of a new river blindness drug for use in mass drug administration campaigns and disease elimination.
MoxiMultiDoseMod