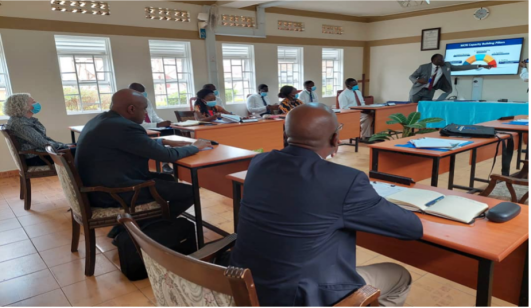 Peter Olupot-Olupot
One of the ten successful bids, the IDEA Fellowship programme, is being led by Senior Fellow Dr Peter Olupot-Olupot. The IDEA consortium, led from Busitema University in Uganda, spans the Uganda Ministry of Health and other institutions in Uganda, as well as the Open University in the UK. Ultimately, the EDCTP/Africa CDC programme will support the training of 150 epidemiologists and biostatisticians in sub-Saharan Africa over a period of three years, boosting the capacity of countries to carry out public health research and to plan for and respond to infectious disease outbreaks.
In 2021, EDCTP and the Africa Centre for Disease Control and Prevention (Africa CDC) announced the ten consortia that had been successful in their bids to host a training programme for epidemiologists and biostatisticians, part of a joint initiative to build capacity in these crucial fields for infectious disease control and pandemic preparedness.
EDCTP Senior Fellow Dr Peter Olupot-Olupot has led a successful bid for an EDCTP/Africa CDC Epidemiologists and Biostatisticians training programme grant.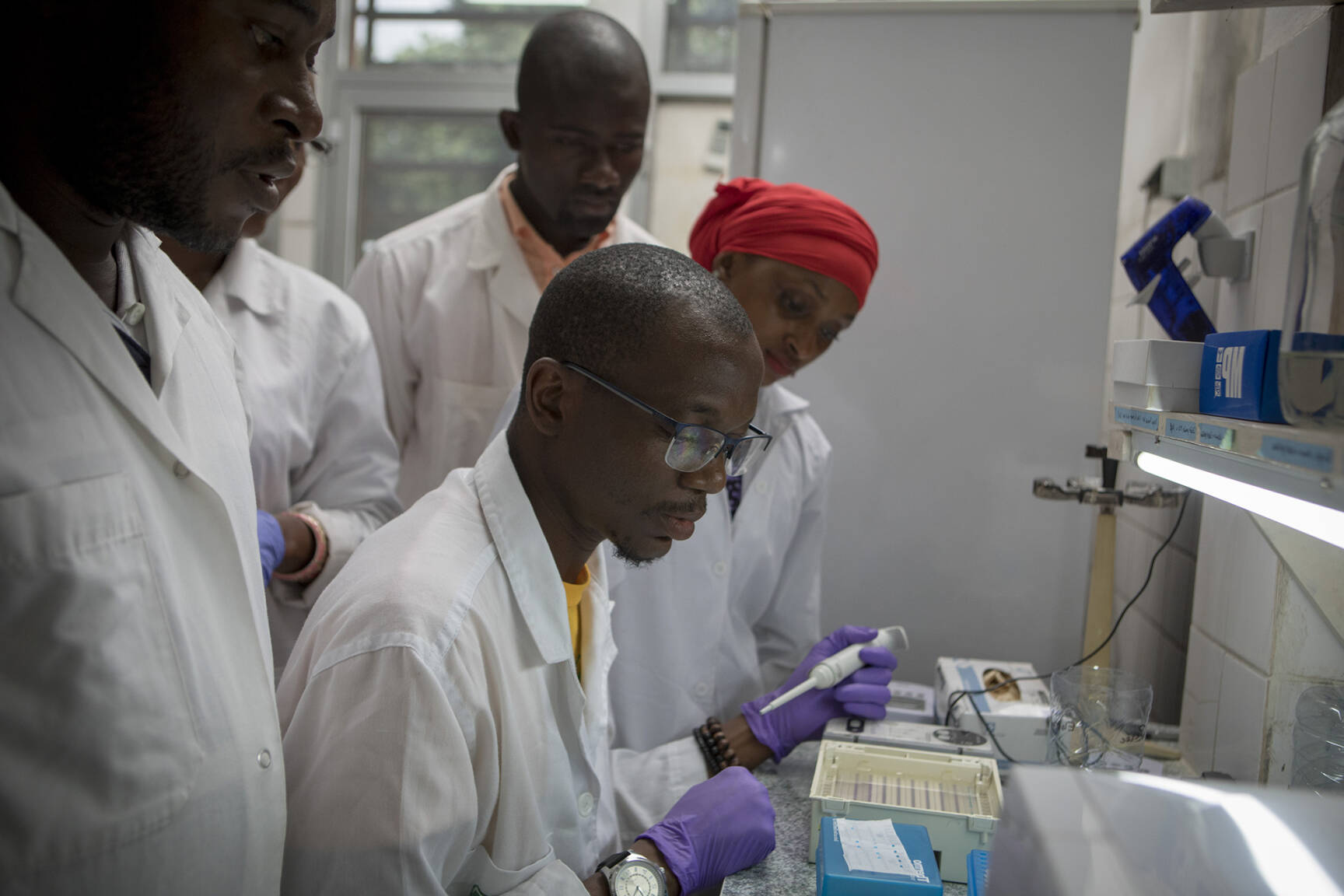 Boosting epidemiology capacity in Africa
EDCTP Senior Fellow
Professor Peter Olupot-Olupot presenting before the Fellows under his Senior Fellowship and the EDCTP delegation that visited Mbale, eastern Uganda, in February 2022.
Professor Peter Olupot-Olupot
(Uganda)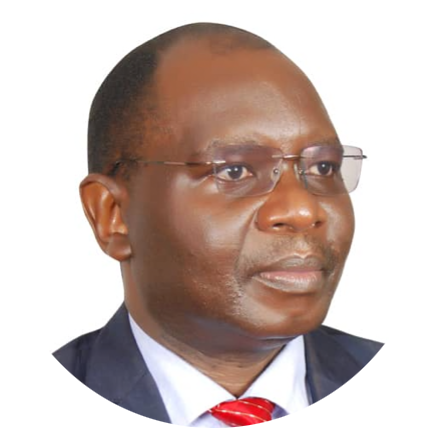 What comes next for your fellowship, your research team and/or your career development?
Peter Olupot-Olupot: Our vision for malaria research in eastern Uganda is to advance understanding of the epidemiology and pathophysiology of severe malaria, including blackwater fever (BWF), in eastern Uganda so as to inform intervention studies for better clinical outcomes. Our award-winning research on BWF makes our establishment a research centre of excellence in this field. The capacity built at our site via EDCTP2 funding and other grants, including equipment, training of researchers and infrastructure, will enable continued research on malaria and other infectious diseases in the region. The trained fellows have engaged in further research and teaching at our partner institutions in eastern Uganda. It is our hope that our centre will attract more research on infectious diseases, including malaria.
You are also a collaborator in the EDCTP-funded COAST-Nutrition study, which is examining whether additional nutritional support improves outcomes in children recovering from pneumonia. What types of activities are you involved with, and how will they contribute to the project's objectives?
Peter Olupot-Olupot: This study involves screening children aged between 6 months and 12 years of age, from whom eligible participants are recruited and randomised to either nutritional supplementation or usual diet. I am the site principal investigator, providing leadership in the administrative oversight, science and ethical aspects of the project at the site. These activities have ensured study participant safety, timely enrolment into the study and generation of high-quality data. The evidence from this trial will help inform post-discharge management of children with severe pneumonia in Africa.
In 2021, you were successfully awarded a new EDCTP grant, the IDEA Consortium, to support the training of epidemiologist and biostatisticians in sub-Saharan Africa. What is the importance of this grant and how will you support these trainees?
Peter Olupot-Olupot: The IDEA Fellowship Programme is training the next generation of field epidemiologists and biostatisticians. This programme directly addresses capacity gaps in response to emerging and re-emerging disease outbreaks. Developing a cadre of epidemiologists and biostatisticians is one of the most important responses in the control of disease outbreaks, epidemics and pandemics. My support to the trainees includes providing programme leadership and ensuring that the trainees acquire the requisite skills, knowledge and competences in disease surveillance, outbreak investigations, data analyses, outbreak communication and response.
How has the EDCTP Fellowship enabled you so far to progress to a position of leadership (locally, regionally or globally)?
Peter Olupot-Olupot: I am a holder of a prestigious EDCTP2 Senior Fellowship, through which I am investigating the epidemiology and pathophysiology of malaria in eastern Uganda. This fellowship has not only provided a foundation for my independent research career path but, most importantly, it has enabled me to contribute meaningfully to the debates on malaria disease control through high-quality evidence. This work has positioned me to be recognised among progressive and impactful malaria research networks locally, nationally and internationally. Moreover, this fellowship has aided directly to the training of 10 junior fellows who are now part of our research team in eastern Uganda. In 2022, I was ranked among the top 25 out of 500 researchers in Uganda.
Prof. Peter Olupot-Olupot is aiming to increase the capacity of Uganda to undertake clinical research in malaria, including clinical trials.
Professor Peter Olupot-Olupot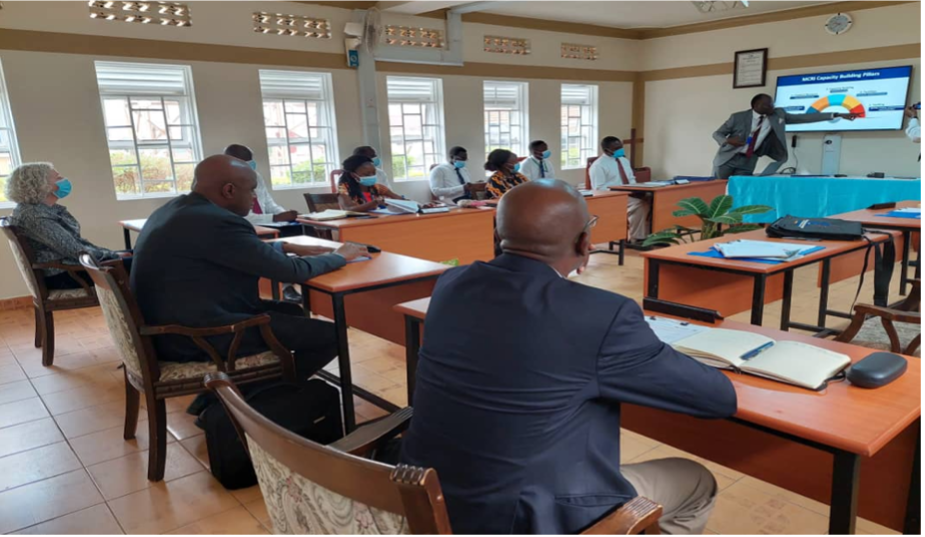 Project: MEPIE Study: Strengthening malaria epidemiological, pathophysiological and intervention studies in highly endemic Eastern Uganda
Project lead: Dr Peter Olupot-Olupot, Mbale Regional Referral Hospital, Uganda
Year funded: 2018
EDCTP funding: €0.5 M
Grant agreement: TMA2016SF-1514