EDCTP continued to actively participate in the Product Development Partnerships (PDPs) Funders Group (PFG) in 2021. This included attendance at the donor roundtables organised by the Medicines for Malaria Venture (MMV), DNDi and the International AIDS Vaccine Initiative (IAVI), as well as a second strategic discussion between the PFG and PDP Chief Executive Officers to discuss opportunities for PDPs to collaborate more, particularly to implement access strategies.
EDCTP continued to be an active member of the ESSENCE on Health Research platform in 2021, attending the annual members meeting in April 2021 as well as Steering Committee meetings throughout the year. This initiative provides a platform enabling funders to identify synergies and increase the value of their investments in health research. During 2021, EDCTP contributed to the ESSENCE Working Group on Review of Investments, which is developing a coordination mechanism for reviewing investments in clinical research capacity building in response to the World Bank and Coalition for Epidemic Preparedness Innovations (CEPI) report 'Money and Microbes: Strengthening Research Capacity to Prevent Epidemics'. EDCTP also contributed to a

good practice document for funders on the best ways to invest in implementation science

as well as the UKCDR–ESSENCE Equitable Partnership Project discussed above. An ESSENCE members virtual mini-meeting was organised on the margins of the Tenth EDCTP Forum.
To promote alignment and coordination, EDCTP contributes to multiple funders' forums and working groups, including the following:
Since 2020, EDCTP has been represented in the Equitable Partnerships Task Force convened by UKCDR, which aims to support work to improve funder practices on equitable partnerships. In early 2021, UKCDR and ESSENCE on Health Research joined forces to develop guidance and case studies on barriers and enablers of equitable partnerships, as well as recommendations on good funder practice. In September 2021, EDCTP was invited to develop a case study on its epidemic preparedness networks (ALERRT and PANDORA-ID-NET). At the Tenth EDCTP Forum in October 2021, UKCDR and ESSENCE organised a workshop on equitable research partnerships, discussions at which will inform the final guidance document to be published in 2022.
In 2021, EDCTP continued to participate as an institutional member of the COVID-19 Clinical Research Coalition, hosted by the Drugs for Neglected Diseases initiative (DNDi), which aims to promote multi-centre trials of COVID-19 interventions in resource-limited settings. This has included representation on a Data Management working group.
EDCTP continues to participate as an observer in the Clinical Research Initiative for Global Health (CRIGH), a consortium of research institutions, funding organisations and research consortia. CRIGH aims to optimise clinical research programmes in participating countries, develop global standards on clinical research, promote the take-up of innovative methodology and technologies, and encourage international cooperation to respond to global health challenges. EDCTP hosted and participated in CRIGH's Fourth General Assembly, which took place in October 2021 in conjunction with the Tenth EDCTP Forum.
In 2021, EDCTP continued to participate as a member-observer of the Global Research Collaboration for Infectious Disease Preparedness (GloPID-R), which brings together research funding organisations with an interest in new or re-emerging infectious diseases with epidemic and pandemic potential.
GloPID-R and the UK Collaborative on Development Research (UKCDR) have developed a platform, the COVID CIRCLE, to encourage the exchange of information and coordination of research activities related to COVID-19. As well as GloPID-R's working group on research in low- and middle-income countries (LMICs), EDCTP is also represented on its COVID CIRCLE working group, the COVID CIRCLE steering committee and the GloPID-R Clinical Trials Networks and Funders Working Group.
EDCTP has been working with a wide range of funders to align activities and promote coordination of efforts towards common goals.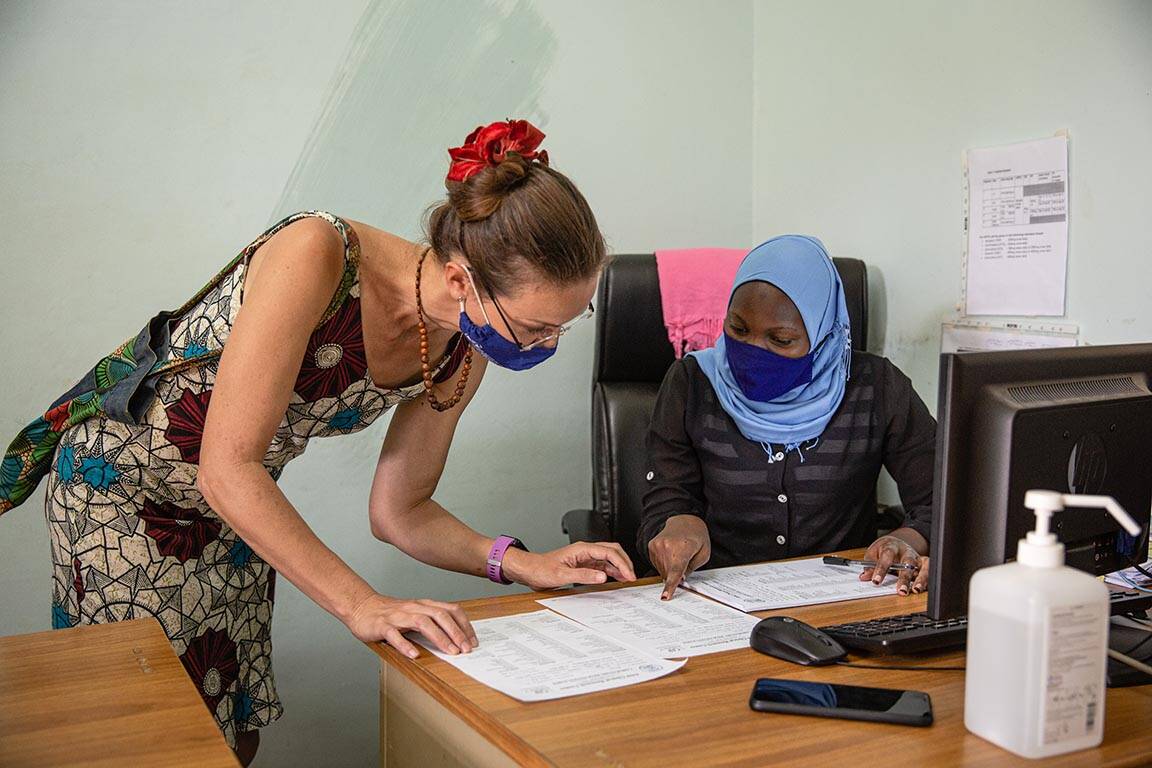 Working with other funders to mutual advantage