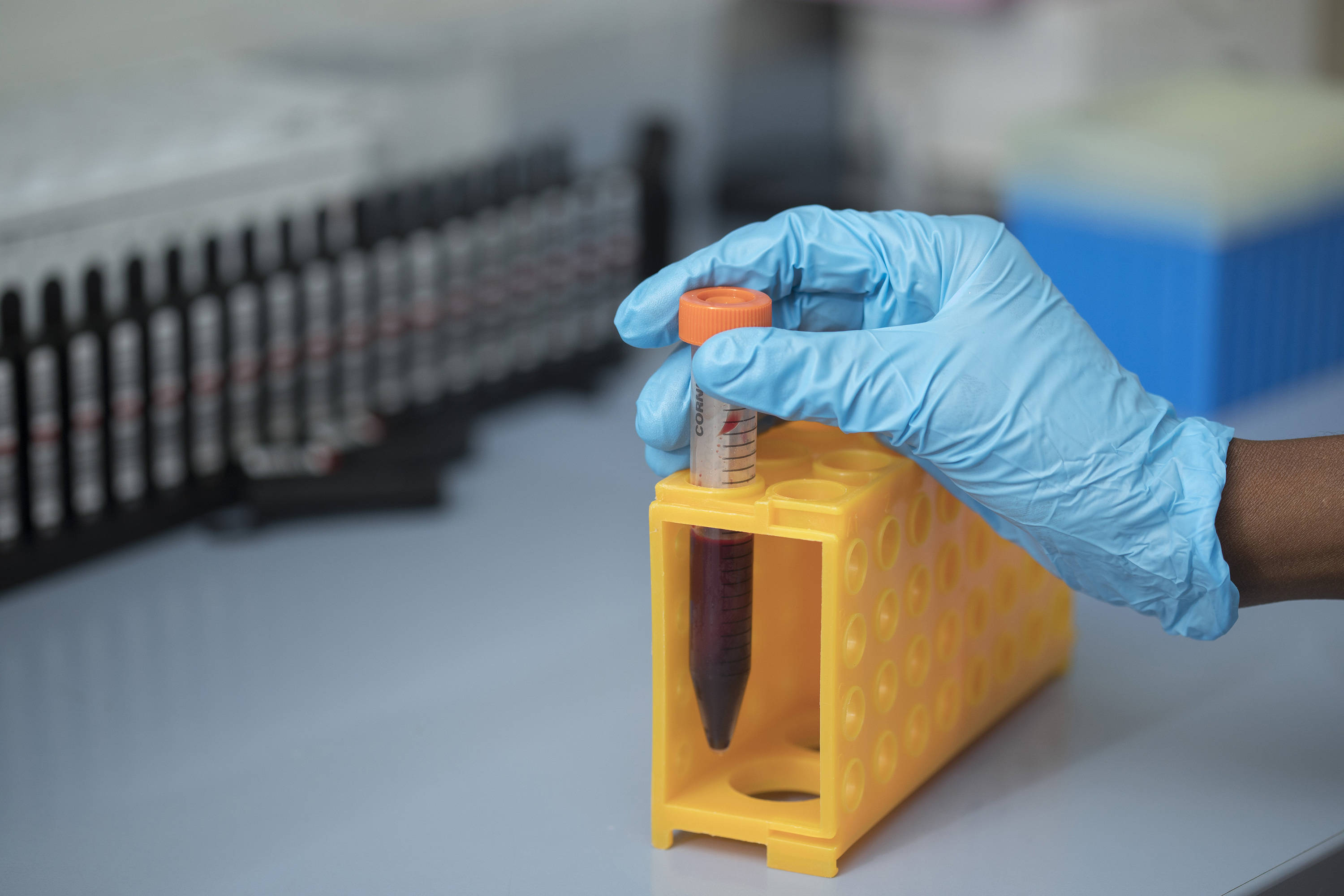 EDCTP's High Representatives and the engagement with the African Union and WHO Africa
Since its beginnings in 2003, EDCTP has engaged with African organisations to develop relationships of collaboration. Based on the value of partnership, EDCTP organised itself to reach out seeking to align itself better to African priorities and advocating for African ownership of health research on the continent. To this task, EDCTP dedicated capacity at the level of staff and directors. Moreover, from 2004-2013, Dr Pascoal Mocumbi, former Minister of Foreign Affairs and Prime Minister of Mozambique, supported this long-term effort of 'science diplomacy' as EDCTP's High Representative.
The start of the second EDCTP programme (EDCTP2; 2014-2024) reflected the first results. In 2014, EDCTP became an association with equal participation of African and European countries in the governance of the programme. It strengthened its capacity for reaching out by nominating two High Representatives, Prof. Marcel Tanner and Dr Leonardo Simão, both having extensive high-level experience in Europe and Africa with political and institutional collaboration. At the Science Forum South Africa 2015, the Hon. Naledi Pandor, the then South African Minister of Science and Technology, awarded EDCTP a Science Diplomacy Award, mentioning EDCTP's contribution to African research capacity development. On behalf of EDCTP, Dr Thomas Nyirenda, EDCTP's Strategic Partnerships and Capacity Development Manager, received the award.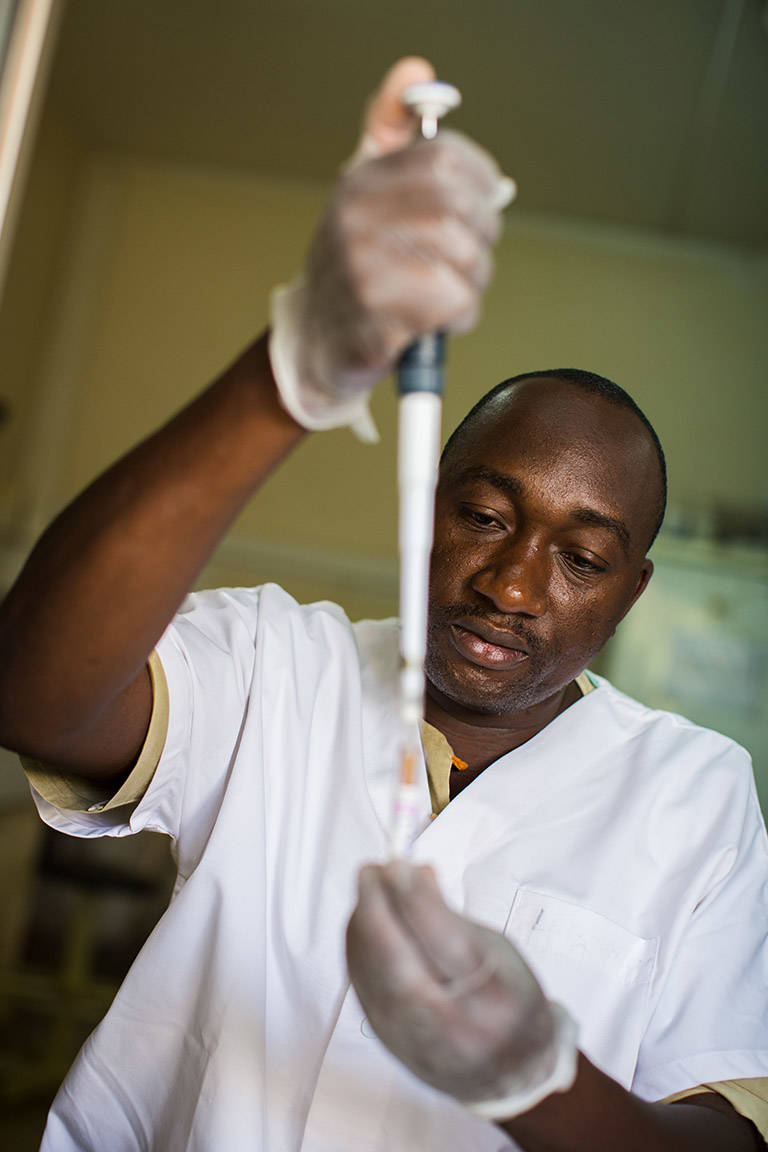 EDCTP High Representatives
EDCTP has consistently sought to collaborate with the African Union, especially through its agencies and initiatives, such as the African Vaccine Regulatory Forum (AVAREF) and the African Medicines Quality Forum (AMQF), both under the umbrella of the African Union Development Agency-NEPAD's African Medicines Regulatory Harmonisation (AMRH) initiative.
Following the launch of the Africa Centres for Disease Control and Prevention (Africa CDC) in January 2017, Dr Leonardo Simao met with the new African Union Commissioner for Social Affairs, H.E. Amira El Fadil, to discuss topics of common interest in public health and research and future collaboration with Africa CDC.
The meeting was followed by several conversations with Dr John Nkengasong, the Director of Africa CDC, during the Ninth EDCTP Forum in Lisbon, Portugal in 2018 and during the meeting of the African Society for Laboratory Medicine in Abuja in December 2019.
In collaboration with Africa CDC, EDCTP hosted a workshop in Addis Ababa, Ethiopia, in November 2019, to discuss regional and gender disparities in research funding in Africa. This was followed by an EDCTP-Africa CDC joint call in April 2020 to strengthen capacity for disease outbreak and epidemic response in sub-Saharan Africa. The purpose of this call is to establish an African cohort of about 100 epidemiologists by supporting institutions in sub-Saharan Africa and Europe that provide training for Masters in epidemiology and biostatistics as part of the Africa CDC's framework for the development of Africa's public health workforce.
In June 2020, the African Union Commission for Social Affairs launched a new initiative, the Consortium for COVID-19 Vaccine Clinical Trial (CONCVACT). EDCTP participates and Dr Michael Makanga EDCTP's Executive Director serves on its Steering Committee. The consortium was the outcome of a virtual conference on Africa's Leadership Role in COVID-19 Vaccine Development and Access held on 24-25 June 2020. The conference was hosted by Africa CDC and presided over by the Chairperson of the African Union, H.E. President Cyril Ramaphosa and the Chairperson of the African Union Commission, H.E. Moussa Faki Mahamat. Dr Leonardo Simão had a brief speaking role in the conference.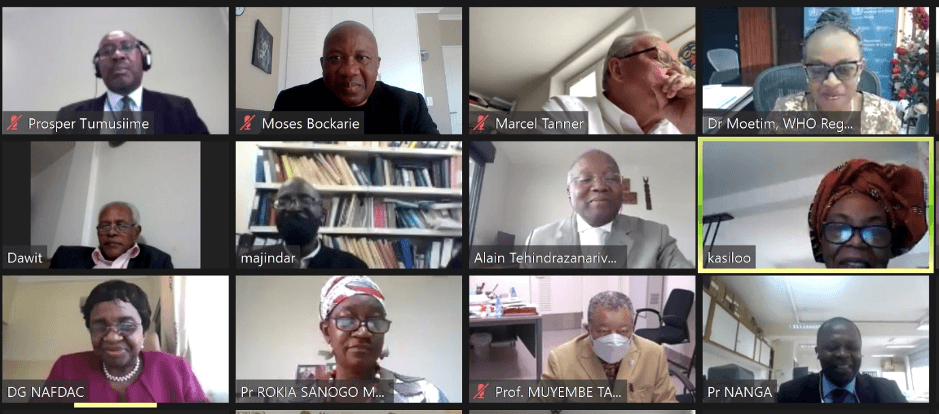 The WHO Regional Office for Africa (WHO-AFRO) and EDCTP have a long-standing working relationship. EDCTP participates in the annual meetings of WHO's African Advisory Committee on Health Research and Development (AACHRD) and WHO-AFRO has an observer position in the EDCTP Scientific Advisory Committee and its General Assembly.
In June 2020, EDCTP and the WHO-AFRO signed a memorandum of understanding that provides a framework for further cooperation in the African region to further shared goals and objectives in health research. In October 2020, the ongoing joint initiative to strengthen National Health Research Systems (NHRS) launched a second survey to reassess the NHRS barometer scores for the EDCTP participating states as a follow-up to the EDCTP and WHO-AFRO joint survey conducted in 2018. The resulting report was published by WHO in 2019.
In another development, in September 2020, the WHO Expert Advisory Committee for Traditional Medicine for COVID-19 endorsed a protocol for Covid-19 herbal medicine clinical trials. Prof. Marcel Tanner, Prof. Moses Bockarie, the EDCTP Director of International Cooperation (Africa), and Prof. Halidou Tinto, a member of the EDCTP Scientific Advisory Committee, all serve on this committee.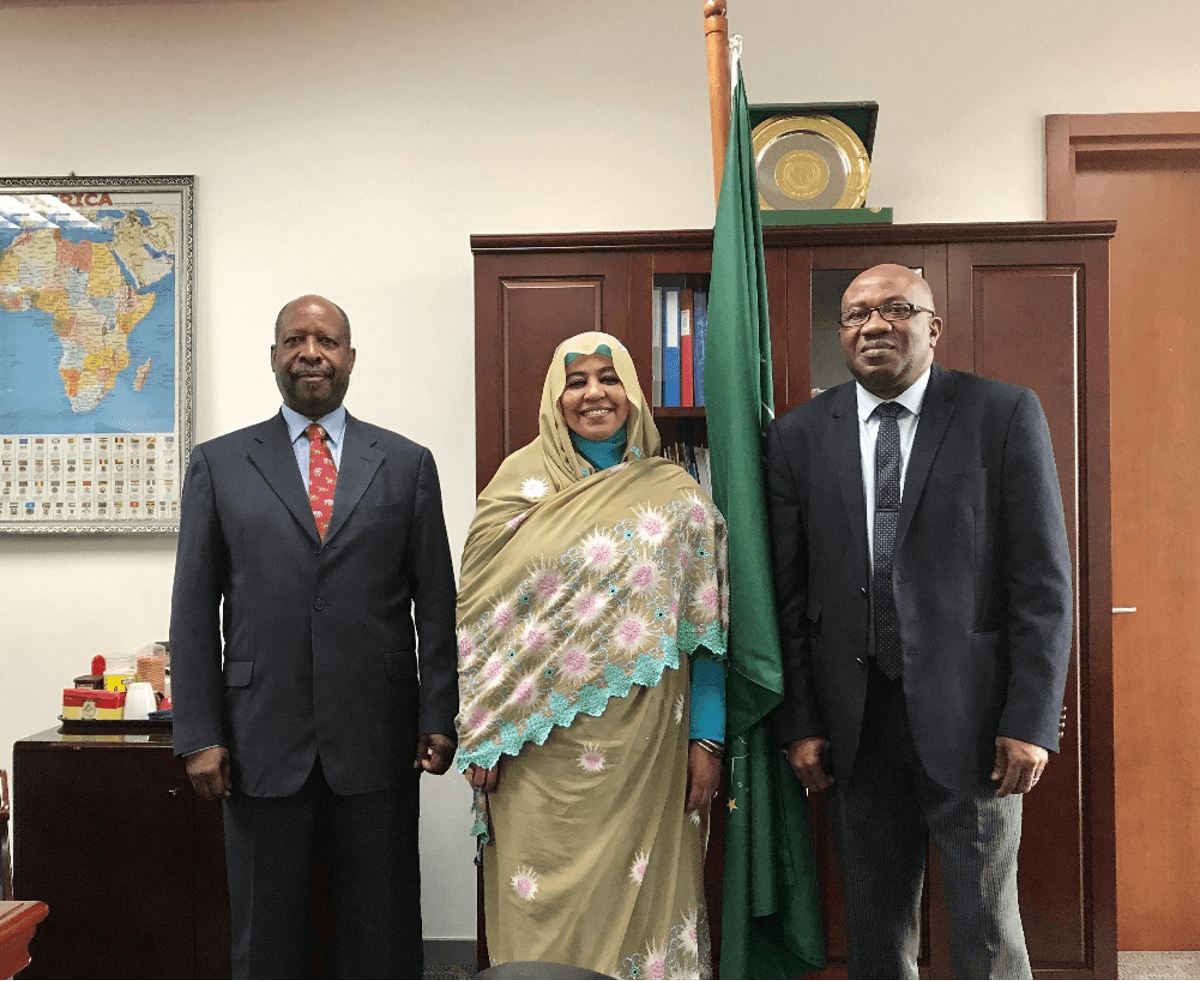 The EDCTP High Representatives act as advocates for EDCTP aiming to increase its high-level visibility and to promote partnerships with both private and public organisations in the fight against poverty-related diseases. Dr Pascoal Mocumbi, took his leave near the end of the first programme. In recognition of Dr Mocumbi's contribution, EDCTP's largest biennial prize is named after him, awarding senior scientists, policy-makers or advocates for health and research for contributing to health research and promoting its importance for development and policy.
The current High Representatives represent EDCTP in strategic initiatives, discussing collaboration with other funders, raising awareness of the EDCTP2 programme and increasing its visibility and impact. For example, the activities of Prof. Marcel Tanner, the High Representative for Europe, have included meetings with several pharmaceutical companies, major global health research funders, opinion leaders in the European Parliament, as well as participation in bilateral meetings with European EDCTP member countries.
The activities of Dr Leonardo Simão, the High Representative for Africa, have focused on encouraging African governments to engage more fully with EDCTP or get involved in its activities. By the end of 2017, the participation of sub-Saharan African countries in the EDCTP Association had increased from 14 to 16, when Nigeria and Ethiopia joined as full members and Angola became an aspirant member of the EDCTP Association. The challenges were also discussed with regional leaders, including the Commissioner of Social Affairs in the African Union and the Regional Director for the WHO Africa Region.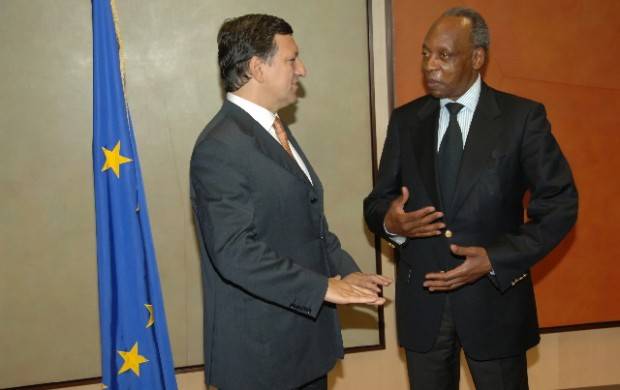 Mr José Manuel Barroso, Former President of the European Commission, and Dr Mocumbi at a meeting with key stakeholders engaged in the fight against HIV/AIDS, TB and malaria in 2007.
Dr Leoonardo Simão, H.E. Amira El Fadil and Prof. Moses Bockarie
EDCTP has patiently worked to develop partnership and international cooperation in health research. Many challenges still need to be addressed and the development of fair partnerships needs diplomacy and commitment to building trust among many constituencies. However, the above brief overview illustrates that the collective effort of many partners yields important practical results.