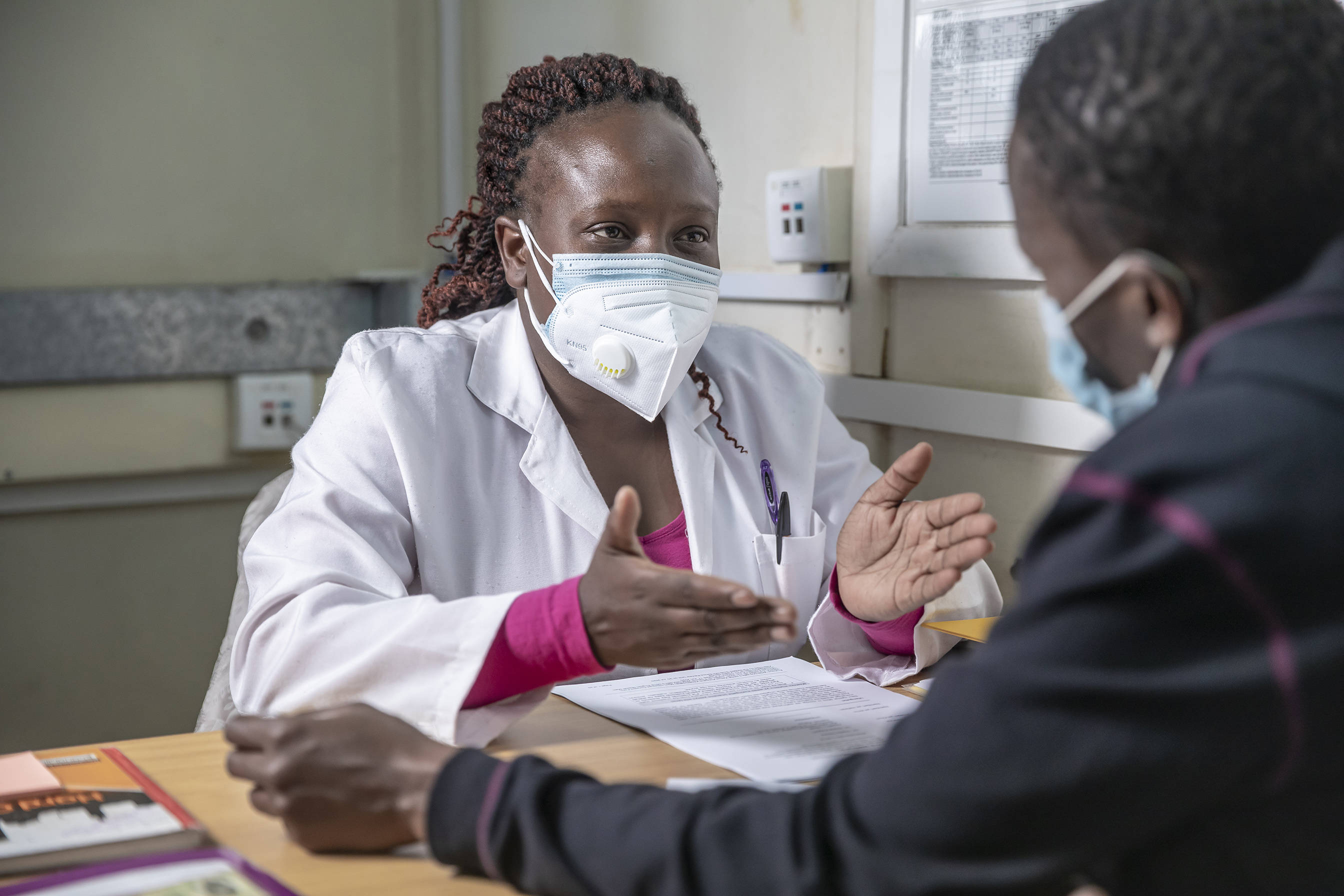 EDCTP's sustained response to the COVID-19 pandemic
In June 2020, EDCTP funded twenty research projects under its COVID-19 Emergency response call. Since then, EDCTP has continued to work closely with its member countries (the Participating States) and other public and private partners to avoid duplication, enhance synergy and advocate for more funding, to ultimately to maximise the impact of its COVID-19 funding.
In June 2020, EDCTP funded twenty research projects under its COVID-19 Emergency response call. Since then, EDCTP has continued to work closely with its member countries (the Participating States) and other public and private partners to avoid duplication, enhance synergy and advocate for more funding, ultimately to maximise the impact of its COVID-19 funding.
A further three reserve projects have been awarded funding with contributions from the European Union and the UK Department for Health and Social Care (DHSC). One additional reserve project is expected to be supported by Austria, Norway and South Africa through the mechanism of EDCTP's Participating States' Initiated Activities (PSIA). This brings the combined total project budget for these 24 projects to approximately €11.75 million in support of research activities in sub-Saharan Africa to manage and/or prevent the spread of the COVID-19 epidemic.
On 11 August 2020, EDCTP organised a webinar for the 22 EDCTP grantees supported at that stage. It provided the opportunity for introducing and networking the different projects to promote the sharing of information, discussion on complementarity and potential cross-project collaborations.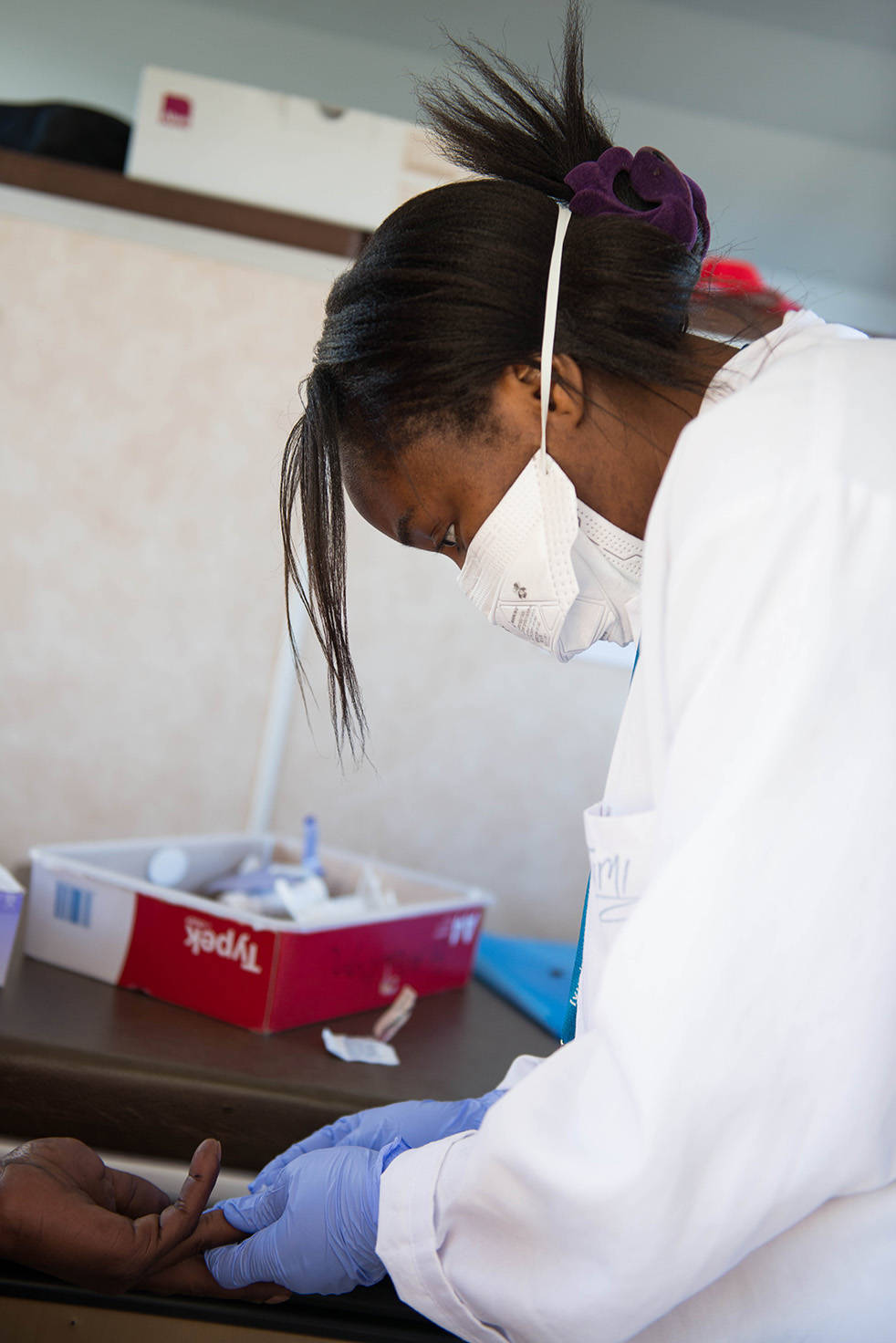 Top 10 project-level co-funders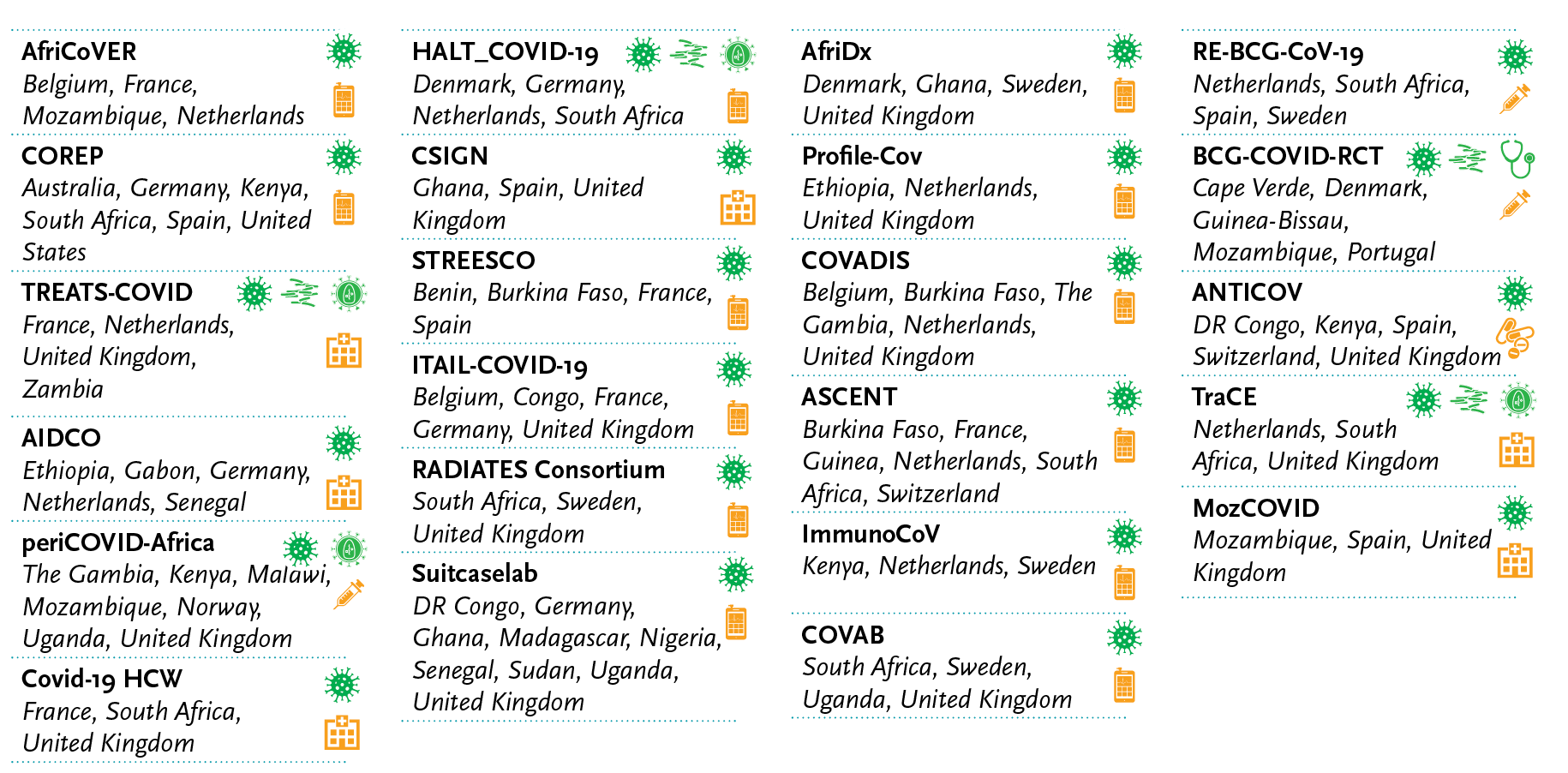 The 23 projects centrally managed by EDCTP will be conducted by 23 consortia, each with at least 3 member organisations. Ninety-one organisations from 11 countries in Europe and 22 countries in sub-Saharan Africa, plus Australia and Pakistan and the United States, participate in these consortia. Thirteen consortia are coordinated by entities based in sub-Saharan Africa.
The projects involve a broad range of collaborating partners, with most beneficiaries being research organisations (€4.87 million; 44%) and secondary and higher education establishments (€4.36 million; 39%).
Collectively, EDCTP's COVID-19 projects are expected to leverage an additional €4.46 million indicative cash and in-kind co-funding from the various project partners and co-funders, equivalent to 37% of EDCTP's total project budget. The highest cash contributors include Unitaid, the German Federal Ministry of Education and Research/KfW and Wellcome Trust, while the Zambian Ministry of Health and TASK Foundation provide the highest in-kind contributions.
Most projects seek to address more than one thematic area and involve many different countries across sub-Saharan Africa. However, diagnostics and testing emerged as the area addressed by over half (61%) of the projects. They are assessing novel approaches for detecting current SARS-CoV-2 infections (molecular or antigen tests) or a history of infection (antibody tests). It is also in this area that the pharmaceutical industry and product development partnerships (PDPs) are primarily engaging in EDCTP-funded COVID-19 projects.
COVID-19 has reinforced the need for a multi-sector response to global health challenges. The pandemic necessitates the collaboration of a broad set of public and private stakeholders, with the pharmaceutical industry and PDPs as indispensable partners. It is gratifying to see these partners involved in several of EDCTP's COVID-19 grants, combining public and private capabilities, innovation, and expertise in the clinical development of treatments and diagnostic tools, which are critical to limiting the spread of the disease.
Engagement with other partners in EDCTP's COVID-19 response
In June 2020, EDCTP signed up as a member of the COVID-19 Clinical Research Coalition, hosted by DNDi, which aims to use existing research capabilities to support, promote, and accelerate multi-centre trials of the safety, efficacy, and effectiveness of interventions against COVID-19 in resource-limited settings.
In September 2020, EDCTP became a member-observer of the Global Research Collaboration for Infectious Disease Preparedness (GloPID-R) network, having participated in a series of GloPID-R COVID-19 Research Synergy Meetings organised in July 2020. EDCTP is represented in the COVID-19 Research Coordination & Learning (COVID CIRCLE) programme established by GloPID-R and the UK Collaborative on Development Research (UKCDR). On 9-10 December 2020 a virtual Long COVID Joint Research Forum was organised by GloPID-R and ISARIC, the International Severe Acute Respiratory and Emerging Infection Consortium. EDCTP was represented in the Organising Committee and EDCTP-funded grantees who are working on 'Long COVID' were featured.
Since September 2020, EDCTP is represented in the Steering Committee of the Africa Centres for Disease Control and Prevention (Africa CDC) Consortium for COVID-19 Vaccine Clinical Trials (CONCVACT) established to help accelerate progress on planned and future COVID-19 vaccine trials that will take place in Africa. EDCTP is also represented in Africa CDC's Africa Task Force for Novel Coronavirus (AFCOR), which was established to oversee preparedness and response to the COVID-19 pandemic and has been preparing various guidelines for African member states.
EDCTP representatives participate in a variety of committees and working groups established by WHO, including the WHO R&D Blueprint Global Coordination Mechanism, several workstreams coordinated by the WHO Global Malaria Programme to address the double challenge of malaria & COVID-19, and the WHO-AFRO Expert Committee on Traditional Medicine for COVID-19.
Data on the EDCTP-funded COVID-19 projects is being provided to various databases and resource trackers, including the Reconciliation of Cohort data in Infectious Diseases COVID-19 Data Portal and the COVID-CIRCLE initiative's COVID-19 Research Project Tracker.
EDCTP and The Global Health Network have recently launched the EDCTP Knowledge Hub, an online platform with open-access resources for researchers conducting clinical research in low-resource settings. It includes the Protocol Development Toolkit, the Data Management Portal, and the Data Sharing Toolkit. These interactive and comprehensive toolkits are designed to cover the essential steps of a clinical health research study and support researchers in conducting health research. The Knowledge Hub may be particularly relevant for research on COVID-19. Some researchers have already made use of the Concept Protocol Crowd Review tool in order to elicit feedback on their concept protocols for COVID-19 related trials. On 30 November 2020, EDCTP and TGHN organised a webinar to explain and promote features of the Knowledge Hub and to seek user feedback to guide further development and improvements that can be made. This first webinar focused on data management and data sharing and the capacity for participation (500) was reached within two days of publication of the event. The event page, including the agenda and the soon to be available recording and Q&A responses can be found at the EDCTP Knowledge Hub. A second webinar is planned for early 2021 to discuss tools and guidance for protocol development.
EDCTP also contributes to other initiatives established to ensure greater coordination between individual actors in their efforts to address the COVID-19 pandemic:
Additional COVID-19 research
Further potential support of COVID-19 research was created within 2020 calls for proposals by expanding their disease scope accordingly. Two calls were launched with specific relevance to the COVID-19 pandemic.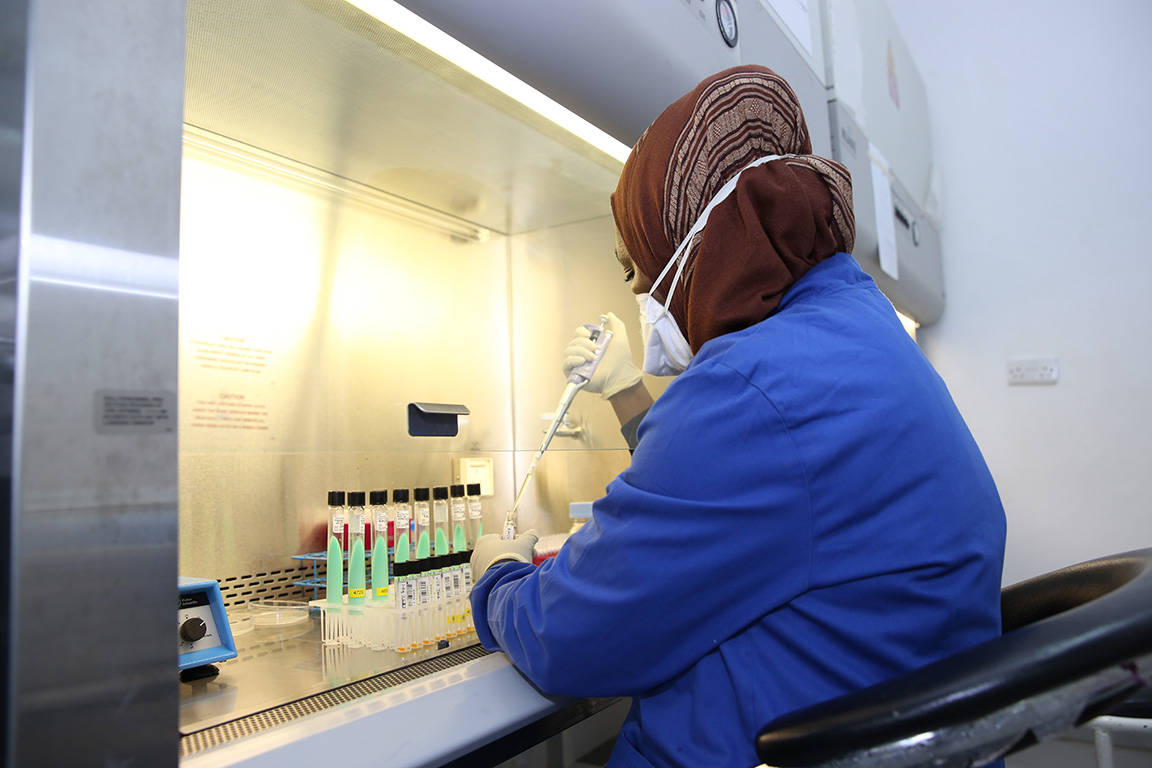 Read more:
EDCTP2 portfolio: COVID-19 collaborative clinical research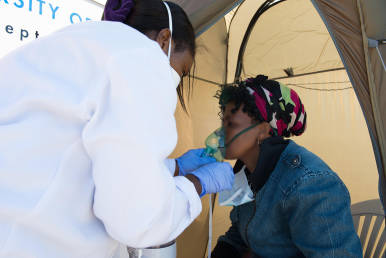 Secondary and higher education establishment
39%
Private not-for-profit
13%
Share of total grant value by organisation type
EDCTP's COVID-19 emergency response call targeted four main areas: therapeutics, diagnostics, serological testing, and understanding of the natural history of infection. The call was designed to intentionally invest in activities where EDCTP could be most effective with the limited funding available, and to avoid duplicating the vaccine work that was already being heavily supported by other partners.
Diagnostics and testing engage industry and PDP's
The industry partners involved are small- to medium-sized enterprises (SME). Three of the diagnostics projects involve two SME beneficiaries, the Swedish company TATAA Biocenter and the Belgian Coris BioConcept:
Private-sector beneficiaries also make important in-kind contributions to the projects in which they participate, as do other biotechnology companies synergising with EDCTP projects:
The Foundation for Innovative Diagnostics (FIND) is already an important partner on several projects, with its unrivalled global expertise in diagnostic development and in navigating pathways to regulatory approval and implementation. For example, the Profile-Cov project is working with FIND to identify the most suitable antigen and antibody tests being evaluated globally for validation in an African setting.
Interventions and diseases in 23 awarded grants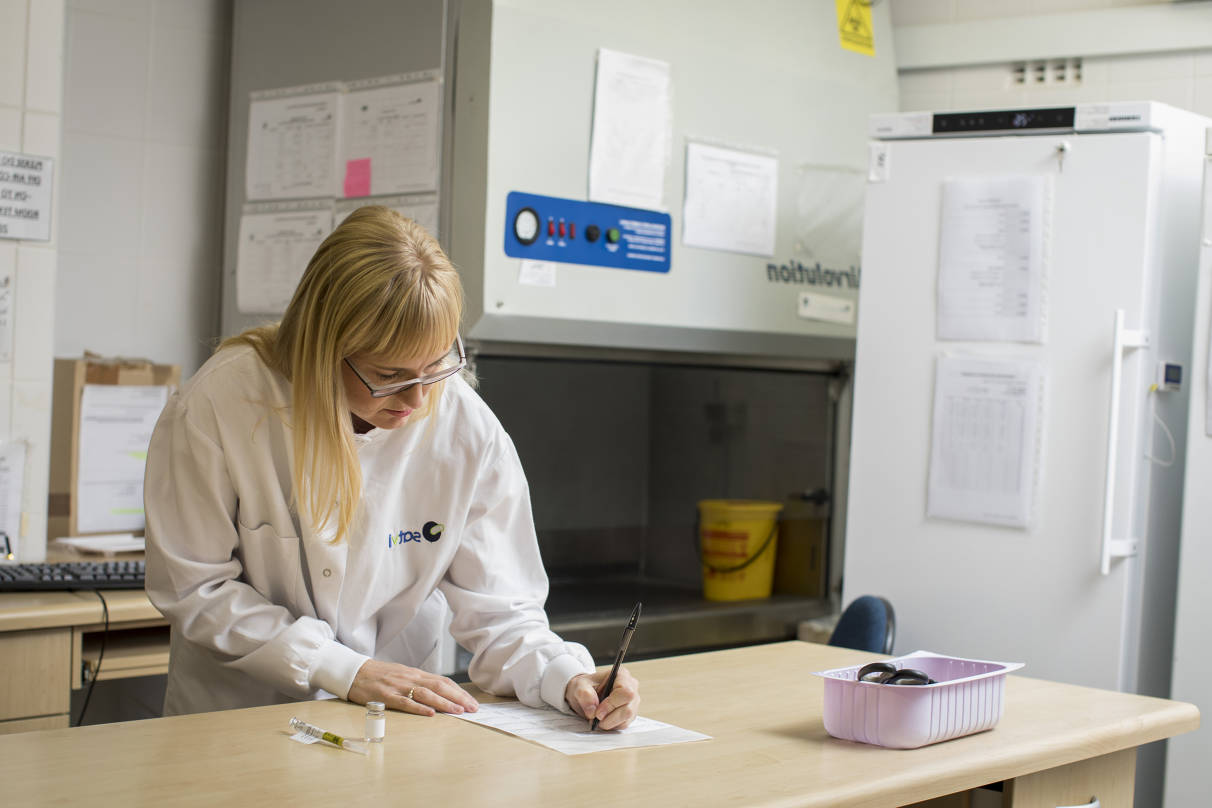 Exploring further international collaboration
EDCTP has been exploring opportunities for further cooperation with FIND in its capacity as co-convener of the Access to COVID-19 Tools (ACT)-Accelerator Diagnostics Pillar, an initiative in which FIND collaborates with The Global Fund in partnership with the World Health Organization (WHO). An introductory meeting between several EDCTP COVID-19 grantees, EDCTP and FIND took place on 26 November 2020 for an exchange of information and identification of opportunities for future collaboration with the ACT-Accelerator Diagnostics Pillar.
In the area of COVID-19 therapeutics, relatively few clinical trials are being carried out in sub-Saharan Africa. On 24 November, the ANTICOV consortium coordinated by the Drugs for Neglected Diseases initiative (DNDi) launched the largest international, multicentre trial of COVID-19 therapeutics in sub-Saharan Africa. EDCTP has funded preparations for the large ANTICOV clinical trial, which is funded by Unitaid and Germany's Federal Ministry of Education and Research (BMBF). DNDi is focusing on assessing the efficacy and safety of affordable and accessible treatment strategies for mild disease, to limit progression to severe illness that could overwhelm health systems.
EDCTP has also been engaging with the Botnar Research Centre for Child Health (BRCCH). Through its fast track Call for acute global health challenges, the BRCCH is funding 11 research projects directly related to COVID-19 in the areas of diagnostics, human immune response and medical interventions and disease management. EDCTP and the BRCCH have explored opportunities for synergy between their respective COVID-19 grantees and have identified several projects with the potential to participate in a joint BRCCH-EDCTP Collaboration Initiative. Introductory meetings were organised between several EDCTP and BRCCH grantees in September 2020, following which the matched BRCCH-EDCTP consortia decided to submit applications for the funding of the synergistic collaborations. The applications are currently under review and more details on the projects and activities to be supported will be announced in due course.
Furthermore, EDCTP exchanged information with the Wellcome Trust in its capacity of co-convenor (with the Bill & Melinda Gates Foundation and Mastercard) of the COVID-19 Therapeutics Accelerator (CTA), a philanthropic collaboration supporting efforts to research, develop and bring effective treatments against COVID-19 to market quickly and accessibly.
Medical Research Council (MRC) Unit, The Gambia
Ministry of Science and Technology and Ministry of Public Health, Republic of Congo
Emory Global Health Institute
Instituto de Investigación Sanitaria Aragón (IISA)
Liverpool School of Tropical Medicine (LSTM)
Ministry of Health Zambia